Budget-Conscious Tips for New Pet Owners
Posted on November 26, 2019 by Annette No comments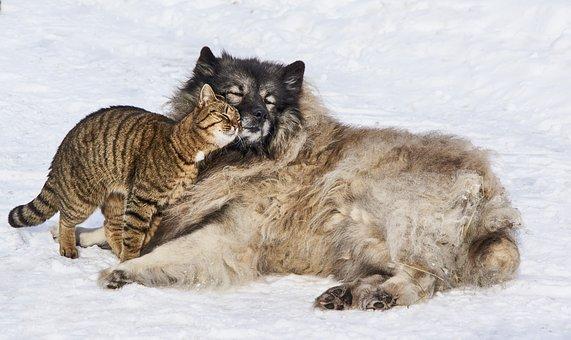 Whether you're young or old, there's nothing quite like the feeling of bringing home a pet for the very first time. It's a unique, loving relationship that enriches your life in ways you don't even suspect. A pet-owner relationship is founded on trust; a trust that starts with bringing home an animal to make part of your life.
Pet ownership isn't something to be approached haphazardly, or as an impulse decision. It requires forethought and the ability to make a choice that comes from the head as well as the heart. It's also important to look for ways to save money so that being a pet owner doesn't become a financial burden and leave you second-guessing your decision.
Absence makes the heart grow fonder?
A puppy or rescue dog needs loving care, especially in the beginning, so if you're a busy person who spends a lot of time at the office, you could be doing your pet a disservice by being an absentee owner. An older dog, or a cat, is probably a better choice in this instance. Before choosing a pet, think through your lifestyle and personal habits, rather than simply deciding you want a pet and leaving it at that. Think about what your new pet needs.
If yours is an energetic breed, realize he'll need plenty of exercise and physical interaction to be happy, which means a dog-walking service may be necessary. If you're able to find someone who's just getting started as a dog walker and trying to boost their client numbers, you may be able to save a few dollars on the service, especially if you throw in some social media plugs on their behalf. A dog walker is especially important if your pup needs regular walks and trips to the dog park instead of curling up on the couch for hours at a stretch.
It's also important to make a point of playing with your pet and taking him for a walk every evening. This is a crucial healthy bonding activity, especially for rescue pets.
Making your home his home
Making sure your new pet is comfortable and happy in his new home means creating a space just for him, a haven he can return to whenever he feels anxious or frightened. A young dog may need a crate or cage, a safe, secure and enclosed space to sleep, replete with toys and any items that have a familiar scent. Make a checklist for your pre-pet shopping trip. It should include dog or cat food appropriate for your pet's age, a leash, pet bed, and special treats for when your new furry friend is well-behaved. For dogs, you may want to invest in a well-reviewed training e-collar to help them learn the dos and don'ts of the household.
Getting acclimated
Safety should always be a priority for a pet owner, so carefully pet-proof your home. Look for any dangerous temptations that could get your pet into trouble. Get rid of anything small and sharp, or potentially poisonous. Remember, you're responsible for your pet's well-being, so make special provision for his safety at all times. You can keep him safe and stretch your pet budget by recycling old toys your children have outgrown or old balls that don't get played with anymore. And instead of throwing away old towels and rags, turn them into chew toys. Your pet will respond well to your familiar scent on these items.
Cleaning up
Unfortunately, there's no such thing as a hypoallergenic pet, but you can minimize the risk of allergies by steering clear of long-haired cats or buying a dog breed that's allergen-resistant, such as a Labradoodle. Keeping your place clean and clear of pet dander and hair accumulation is the best way to keep allergens under control, and a top-rated vacuum cleaner can help make sure all those irritants pose less of a health threat while helping you save money on doctor's bills and medications for managing allergies.
Keeping your pet healthy and happy doesn't have to be an expensive undertaking. There's plenty of money to be saved by opting for used toys, finding an inexpensive pet-sitting/dog-walking service and a veterinarian with affordable fees. It's your responsibility to keep your pet healthy and happy, but you don't need to break the bank doing it.

Image via Pixabay