Budget-Friendly Tips to Keep Traveling With Your Dog Problem-Free
Posted on July 19, 2019 by Annette No comments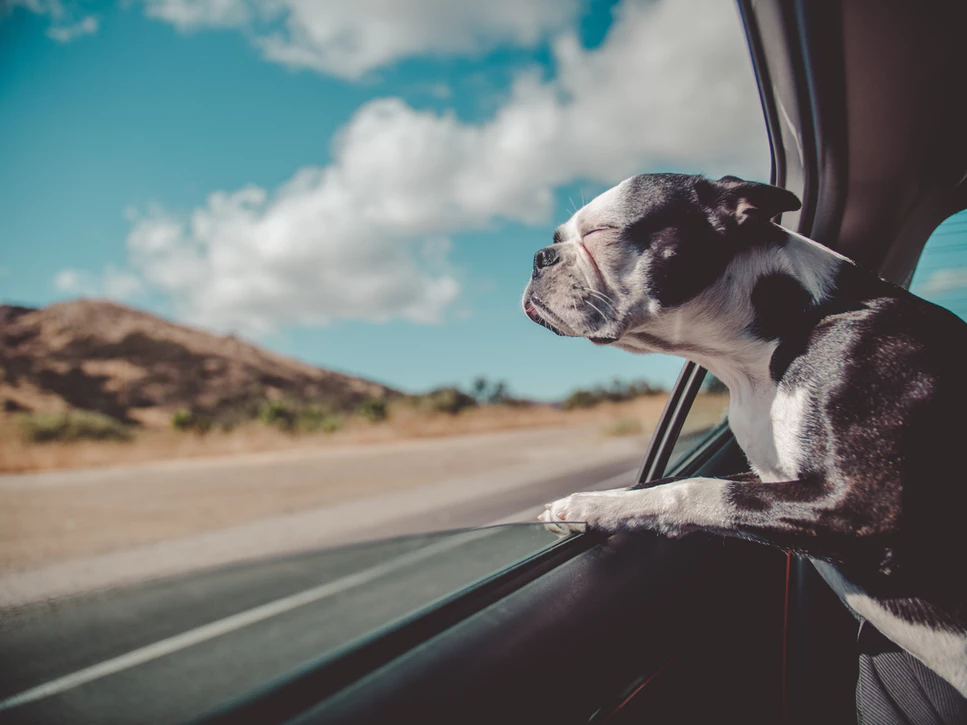 Are you a pet owner who is planning your first trip with your dog? Maybe this is your first pet, or maybe you just haven't traveled together before. Either way, you should know that planning a pet-friendly vacation that's free of extra stress and extra costs doesn't require that much effort. You just need to know a few helpful tips and tricks to avoid any problems and unnecessary expenses during your travels. Here's how you can fit your dog into your travel plans and still fit those plans into your budget.

Pick Up Travel-Friendly Pet Gear But Also Search for Extra Savings

There are so many options for travel gear that will help keep your dog comfortable and content no matter where your journey takes you. You don't need to add too much to your overall travel budget, however, when you use online coupons and promo codes for major retailers that can provide additional discounts on thousands of pet products. These online promo codes can come in handy when you are shopping for items like portable food and water bowls and lightweight crates and travel carriers. You can also use online coupons and rebate offers to save money on some trip extras to help soothe any anxiety for your dog. For example, you can find anxiety wraps via online shops and retailers, most of which accept the offer codes mentioned above. Wraps can be a highly effective tool to calm nervous energy in dogs on the road, but they can also be used at home during storms and fireworks, which makes them a worthy investment.

Catch the Best Rates and Deals for Dog-Friendly Hotels and Home Rentals

Now that you've settled on what to purchase to keep your dog comfy, you need to figure out where you will stay. Because people are increasingly bringing their pets with them on vacation, there are quite a few dog-friendly lodging options available to you. You can easily find a room just about anywhere you go in the United States. Now, to get rates that are a steal on these dog-friendly stays, you will need to do a little legwork before you book. Use online search engines to find the lowest rate available, or call the hotel directly to see if you can talk your way into a good hotel deal. It's also worth noting that some of the most dog-friendly hotels are actually chains, and many of these companies — including Hilton and Marriott — offer reward programs that could even snag a free stay for you and your pup. Of course, you also have the option of renting an entire home, which can be good for big barkers.
Seek Out Low-Cost or Even Free Activities That You Can Enjoy With Your Dog

The whole point of taking a trip with your pet is to spend some quality time together. This is why savvy dog owners need to plan ahead of time for activities that will allow them to have a blast without draining the budget. Thankfully, most of the god-friendly adventures will cost you nothing to experience! For example, plan a trip to a destination that's pup-friendly and you are bound to find plenty of parks, trails, and even beaches to explore together. Head out west to furkid faves such as San Diego or Albuquerque. The most you may have to pay for is parking when you visit parks and outdoor spaces with your pup. However, you may want to budget a few bucks for a refreshing beer and snack at a local brewery that's dog-friendly. If you're looking to spend more time outside, you can also try camping with your dog at a national park.

Traveling with dogs is kind of like traveling with kids. It can take time to work out all of the kinks and have a smooth ride. Remember to have patience and use a few handy tricks to make life on the road easier for your dog, your budget, and of course, your sanity.

Photo Credit: Unsplash